Top 3 Free Remote Access Solutions
|
Ever get a call from a friend with a computer problem so bad that they needed you come over right away and help them fix it? Well, after reading this article you will be able to save yourself a ride and just click away from the comforts of your own home. There are a lot of Remote Access options out there, and it might feel like trying to find a needle in a haystack (well, not really), but it can get a bit confusing. In my experience, I've found three very easy and free alternatives that make remotely accessing another computer a breeze. You don't have to worry about firewalls, static IP's, fees, etc.
The top 3 remote access solutions I'm talking about are:
TeamViewer
LogMeIn
CrossLoop
Each of them has different features that make them stand out, and all are extremely helpful and easy to use. Today I'll talk about all three and I'll even show you how to set them up and use them so that you can decide which one is right for you.
TeamViewer
TeamViewer is my favorite choice. It's extremely easy to setup and allows you to connect to a remote host, control the PC, transfer files between computers, and do other important things while connected through the internet.
Its ease of accessibility (through firewalls and NAT proxy) make it a breeze to work with and the additional features coupled with the fact that it's free makes TeamViewer a great choice.
All you have to do to connect to another computer is run TeamViewer on both machines. Partner ID's are generated on both computers along with passcodes so you can have instant access. Let's take a look.
Start by going to the website www.teamviewer.com and click on the Start Full Version — It's Free! link to start the download.
Once you download it, the setup guide should come up looking like this:
Select whether you want to install TeamViewer, or just run it
Select how you plan on using it
Accept the license terms and click next
Select one of the two Access Control options
As you can see, the setup is really straightforward. You just need to go through and answer, accept, click next, and repeat.
What eventually comes up is the TeamViewer screen with a Wait for Session or Create Session options as well as an ID and password. The ID & password is what you give to the host connecting to your machine and you can create a session if you have someone else's ID information.
After you connect to a session you are able to remotely control the other PC and up on top you can see a file transfer option. This works great and is very helpful if you need to get a file from home while you are at work.
And that's all there is to TeamViewer. It's helpful on multiple levels and is easy to use when you have to connect to someone's computer in a pinch.
LogMeIn
LogMeIn is also free remote access software that allows you to connect to your home computer from anywhere with an internet connection.
It differs in TeamViewer in that you don't' need the ID and password on the other end to connect to the computer. You just have to install the LogMeIn software on the PC and you can have multiple machines under one account.
For example, I have my parent's PC, my friends, etc. under my account so if they ever call me with a problem I can easily access each machine from anywhere. Sounds pretty sweet right?
A word of caution — LogMeIn doesn't allow file transfers, just remote access.
To use it, you have to setup an account at LogMeIn and you have to have the computer's username and password to connect to it. Let's take a look at how to do this.
First, select the option you want to use; you'll have a few of them to choose from. You can pay for an account with multiple options such as transferring files, monitoring, and more, or you can use the free one with limited options. I'm a cheapskate so I signed up for the free account and I am satisfied with it, I think you will be too.
Let's create an account — click on the Create an account link in the top right hand corner of the home page. Now you'll see a list of all the products that are available. Look for LogMeIn Freeunder Personal Remote Access and click on Sign up.
You know the drill …
After you fill out your info you will see a page asking you if this is the computer you want to add to LogMeIn. Click Add Computer and the installation process will begin.
What you'll see next is the LogMeIn installation process. It's quick & simple.
Put in a description or Name for your computer …
Along with your account information …
Choose the install location …
And click Finish.
After installation is complete you should see the computer added under My Computers along with any others you have setup under your account.
Once you click on the name of the computer you will be prompted to enter username and password:
Then you can go ahead and remotely control the said computer. Pretty simple right? While you can't do everything with the free version of LogMeIn, it is useful for control and setting up multiple PC's under one account.
CrossLoop
Crossloop is similar to LogMeIn but it only allows a 1 to 1 connection at a time.
What I mean by that is while LogMeIn allows you to have multiple machines under one account, Crossloop does not.
You install Crossloop on the host machine and then on the connecting computer. The host machine issues out an access number that you give to the connecting PC and then a connection can be made.
It's extremely simple, reliable, and the best part is — it's FREE! So let's take a look.
You will have to download a small app to use Crossloop on both computers.
Click on the Download button in the top right hand corner.
Now all you have to do is enter your email address and download the CrossLoop package.
Once you've downloaded it, fire it up and start the installation. It's a really simple process.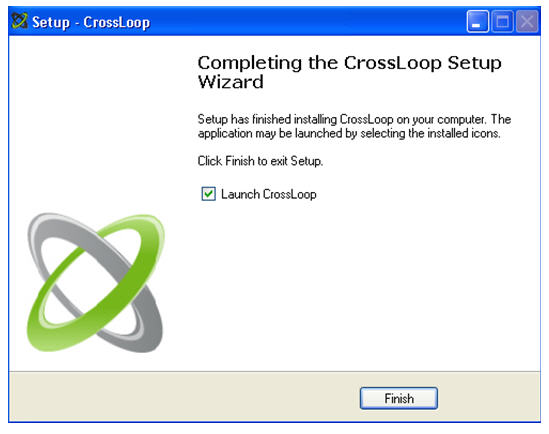 Once the installation completes, you should be prompted with the login box.
When you're logged in you will see two options: Access and Share.
The Access option allows you to connect to another person's computer and the Share option allows another person to connect to your computer.
So if you want to connect to your friend's computer ask them to:
sign in to CrossLoop
click on the Share tab
send you the Access Code number
click on the Connect button
Then all you have to do is enter the Access Code that your friend sent you on the Access tab and click Connect.
On your CrossLoop screen, make sure the Access tab is selected, enter the Access Code you were given by the person who wants you to connect to them, and then click Connect.
It's that simple.
Once you establish a connection you can go wild on their computer, just remember, they can see what you're doing. Also, the host computer can disconnect at any time.
Which Remote Access Solution is the Best?
As I said before, there are a lot of options out there when it comes to setting up remote connections on your computer. Which solution is the best is really up to you — your personal preferences, and what you're trying to accomplish.
The three solutions I listed here will help you accomplish most of the tasks associated with remote control, whether you're a beginner or an expert. Give them a shot … hey, after all they are free!
Reference
http://www.trainsignal.com
http://www.teamviewer.com/en/index.aspx
https://secure.logmein.com/?hp=4
http://www.crossloop.com/