How to Recover Hidden Files From Flash Drives/External Hard Disks Due to Virus Infection
|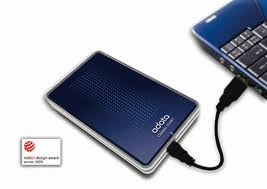 Is the files and folders in your hard disk turned into shortcuts or are hidden? Does your hard disk show memory occupied but not files? Can't see your favorite photos and music on your hard disk? Then your flash drive is infected with virus. Here is a step by step procedure to recover the hidden files due to virus infection.
1. The first thing you should do is to scan your system and the flash drive for viruses and remove them.
2. If you are an advanced system user, then you can go to command prompt (CMD)
Click on "Start" –>Run –> type cmd and click on OK.
Here I assume your flash drive letter as G: (instead of G: you have to write your flash drive letter)
Enter this command as shown below
attrib -h -r -s /s /d g:*.*
You can copy paste the command.
Note: Replace the letter g with your flash drive letter.
 Now press "Enter".
 Now check for your files in Flash Drive.
3. If this doesn't work ( didn't work for me) you can download a software called 'USB Show' It is a very easy tool to recover the hidden files and it worked for me. It is a small software but it is effective.
You can download USB Show software from 
HERE
While opening the application the antivirus may show that the application cannot be trusted but as far as I know, it is a good software and it worked perfectly. No worries.
Note: Don't plug your flash drive to public computers. They are the main source of viruses, especially those in the internet cafes. In order to get rid of the virus attacks you can also try LINUX instead of Windows. As LINUX has only about 40 detected viruses whereas Windows has millions or you can try MAC computer.
Update your antivirus software regularly or else you will fall behind and your system might become harmed.